Experiences Shared By Members Of MahaParayan:
hide
Thanking Mahaparayan For Giving Me Sai Baba's Blessings
Shirdi Sai Global Mahaparayan Devotee Brindha From Dubai Says:
Hi I am Brindha from Dubai and a devotee of the Global Mahaparayan group. I wish everyone a very happy New year and I would like to share my experience with you all.
I got introduced to Shri Sai Baba in the year 1999 and since then I have come across a lot of miracles. In each and every moment of my life, I got help from Shri Sai Baba. At the end of the year 2020, my mom was not well and none of them came to help her due to the pandemic situation. She had a very high fever with chills and my brother staying with her couldn't take her as he was also suffering.
I prayed to Baba that I would read a chapter randomly for my mom's sake and for her to recover from the situation. Again a miracle happened. In a couple of days my mom recovered and I thanked Him
with a lot of gratitude.
I thank each and everyone for joining me in this Global Mahaparayan and making me enjoy His blessings throughout. We all shall pray to Him to end this pandemic situation and lead a normal life soon.
Om Shri Sairam.

Sai Devotee Brindha
#MP-Experience 2095
Ask With Faith And Sai Will Give You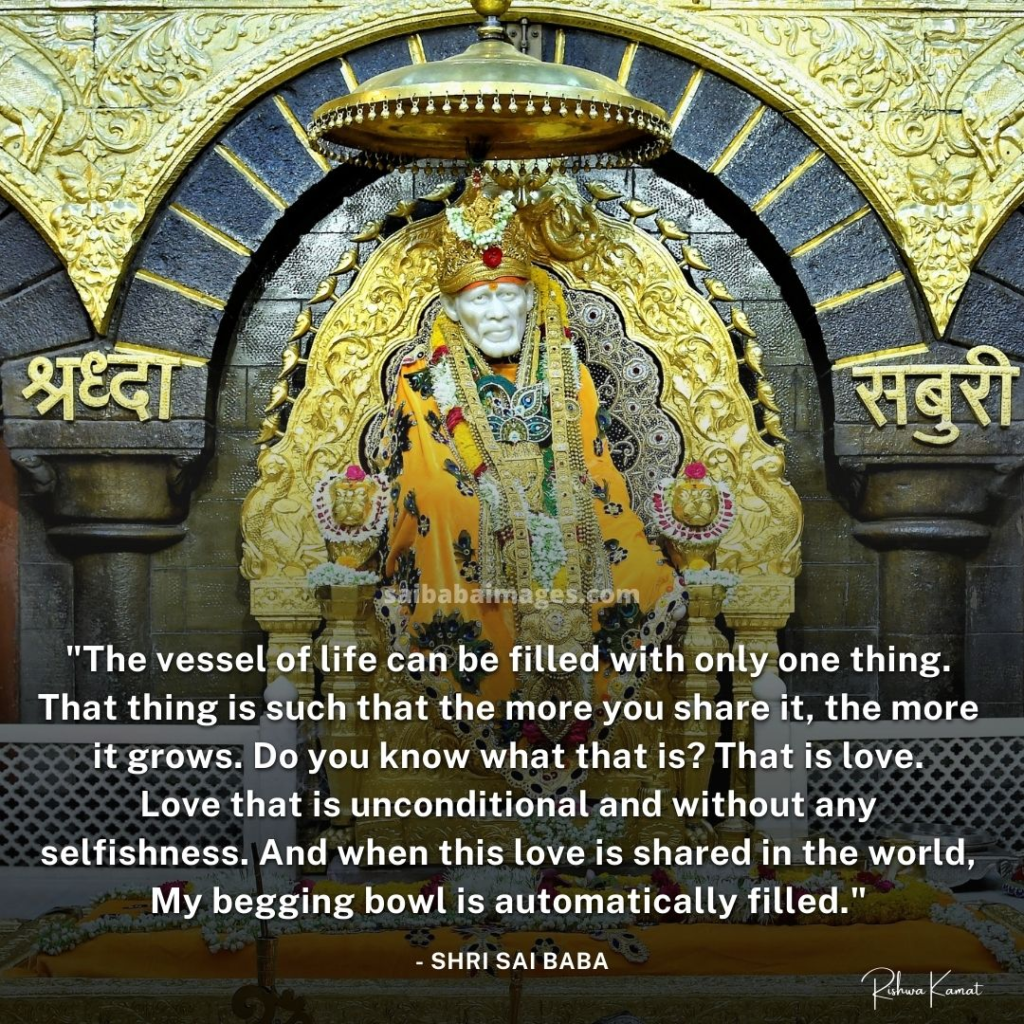 Shirdi Sai Global Mahaparayan Devotee Kalpana From India Says:
Sairam, I'm Kalpana, I wanted to share a miracle. I have had a severe headache for 2 days and my mom has had a severe cough for 10-15 days. I was worried. Yesterday I was praying to Baba and suddenly I read a post which cured someone and immediately I thought if my mom's cough and my headache was cured then I would share my miracle with the group. When I woke up the next morning my headache and my mom's coughing had just stopped! Have faith and ask with faith, Baba will help you and will bless you!
Sai Devotee Kalpana
#MP-Experience 2096
---
Those who wish to volunteer any service for Global Mahaparayan, may join temporary whatsapp group MP Sevaks and we will get in touch with you. Rise and Be Instrumental
Sai Baba is the greatest doctor Who can heal everything in our lives. When love and devotion will overflow in our heart for Baba, He will close all the obstacles in our lives. So let us light the wick of devotion in our hearts with never failing love for Baba and thus destroy the darkness within so that the name Sai shines bright there every moment where no wind of laziness, doubts etc. try to blow it off. Thank You and Love You Deva. Jai Jai Ho Sai!😊 - Pooja Garg
6-August-2022
© Global MahaParayan Experiences – Member of SaiYugNetwork.com