Experiences Shared By Members Of MahaParayan:
hide
Visa Granted After Joining Global Mahaparayan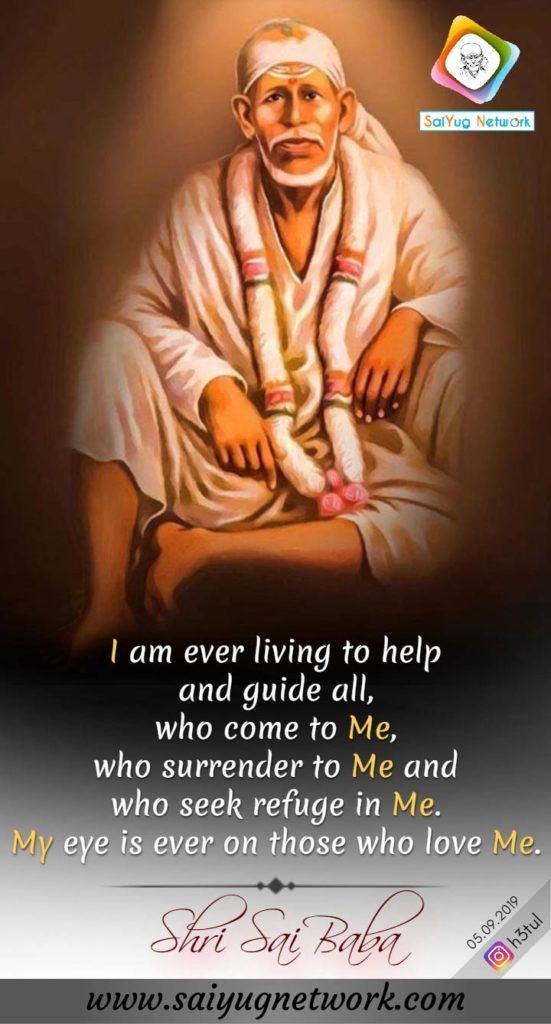 Shirdi Sai Global Mahaparayan Devotee Rinku From India Says: I am Rinku Patel, a devotee from the Mahaparayan group MP-13511N1 and wish to share my experience of blessings by our beloved Baba since I joined the Global Mahaparayan.
My husband and I have been continuously trying for a Canadian Visa for the last 5 years via many different agents and appearing for the exam. But every time for some or the other reason the process would stall there only. We had lost all hope.
Then I joined the Mahaparayan group and one Thursday I got the idea and met one agent. He convinced me to appear for the exam. It appeared as though Baba was guiding me.
I appeared for the exam but it went off really bad. I had no hopes..
But I was constantly praying to Baba during the exam that I need 7 bands to get the visa otherwise I will not be able to go this year too. I was extremely disappointed with my performance.
When I got my result and to our surprise Baba had blessed me with 7 bands as per the requirement. This was purely Baba's divine blessings and grace.
Sai Devotee Rinku     
#MP-Experience 1697
Sai Baba's Grace On My Grandmother's Healing     
Shirdi Sai Global Mahaparayan Devotee Sriya From India Says:
My grandmother has been seriously ill for the past 2 years, the doctor suspected that it was piles. Last July she had severe pain in her abdomen and we called our house physician. He told us that we need to get her a colonoscopy, which she did after 1 ½ months.
After the colonoscopy result came back, the Gastroenterologist told us that it was suspected that it was cancer and to prescribe a doctor to operate on it. The doctor also told us that it was cancer and we needed to operate it as soon as possible. We got it operated on and it was a huge tumour inside the rectum. The doctors said that it was 3rd stage cancer.
We prayed to Sai for hours and hours, days and days and He looked down on us. The doctors of the cancer specialist hospital told that it was 1st stage cancer and now she is on proper medication (not chemotherapy).

We even requested for the devotees to pray to Sai in the prayer group. Thanks to all the devotees who prayed for us.
Sai Devotee Sriya      
#MP-Experience 1698
---
Those who wish to volunteer any service for Global Mahaparayan, may join temporary whatsapp group MP Sevaks and we will get in touch with you. Rise and Be Instrumental
With prayers our fate can be re-written. True heartfelt prayers will definitely help us to seek Baba's grace. Sometimes the problems may not get solved completely but the intensity can definitely be reduced. Surely devotion to Baba in any form will never go to waste. Though it may seem that nothing is working out but we never know what worst could have happened and that was taken care of by Baba. Our unwavering devotion, unconditional love and unbeatable faith in Baba with patience will make the miracles happen! Baba The greatest Doctor of doctors can cure anything provided we help Him to cure us. Just trust Him 100% and see what He does! Thank You and Love You Deva. Jai Jai Ho Sai!😊- Pooja Garg
18-Jan-2022
© Global MahaParayan Experiences – Member of SaiYugNetwork.com